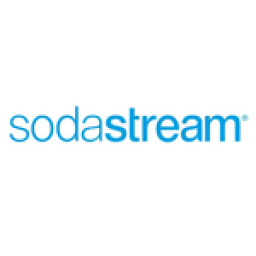 Sodastream International B.V.
Gepubliceerd: ongeveer 1 maand geleden
Finance Manager
Gepubliceerd: ongeveer 1 maand geleden
Finance Manager
Rijen, The Netherlands
Do you want to work for a fast growing, sparkling company? Keep on reading!
Sodastream International BV is looking for a fun loving, strategic thinker with keen business insights, exceptional accountant skills, who is commercially aware and has proven experience in a major corporate environment in a senior finance role. We are looking for a Finance Manager for our production location in The Netherlands (NLC), who will be operating at a strategic level and closely collaborate across departments.
The Finance Manager NLC will be a key player in business development within an exceptional growth environment. Directly reporting to the European CFO and acting as a key member of our local management team.
Job description
Provides exceptional leadership with a special focus on the development and growth of the finance team (currently 5 team members).
Active member of the management team at strategic and operational level.Drives key initiatives and plays a significant role in systems and process development.
Provides insightful financial analysis and management information to facilitate an effective decision-making process.
Develops and enhances procedures to ensure efficient and effective management of the business.
Responsible for financial planning, analysis, and management of the budgeting & forecasting process in accordance with HQ timetables and guidelines.
Monitors performance and profitability closely against targets.
Leads financial, management and HQ reporting, ensuring all deadlines are met and are in accordance with group policies.
Is responsible for fiscal reporting and compliance including statutory accounts and tax.
Any other duties commensurate with the position.
Requirements
Minimum HBO level is required, preferably a Certified Public Accountant.
Minimally 5 years accounting experience.
Minimally 3 years working experience in a similar leading role in an international production environment.
Sound knowledge of US Gaap.
Experience in a senior finance leadership role with ability to lead and develop a finance team and experience in change management.
Highly focused, hands on, with strong attention to detail.
Excellent knowledge of MS Office and financial systems; experience with Oracle is an advantage.
Fluent English, experience in Dutch language is preferred.
At SodaStream, we are on a mission with a purpose: saving the environment by reducing single-use plastic waste. Every SodaStream bottle replaces thousands of single-use plastic bottles.
SodaStream enables consumers to easily transform ordinary tap water into sparkling water and flavoured sparkling water in seconds. By making ordinary water fun and exciting to drink, SodaStream helps consumers drink more water. SodaStream offers a highly differentiated and innovative solution to consumers of bottled and canned carbonated soft drinks.
What SodaStream has to offer?
SodaStream is a growing company and there are plenty of opportunities to grow with us. We offer you a fun, versatile and vibrant work environment in which you can adequately challenge and develop yourself. In addition, you will work in a fresh and open team, with lots of freedom and responsibilities in your work.
Are you interested and do you want to know more about SodaStream? Take a look at our website
www.sodastream.nl
.
Send your application via the
application
form
.
Agency calls are not appreciated.
Solliciteer nu