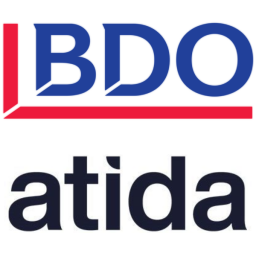 Atida
Gepubliceerd: 8 dagen geleden
Lead Finance / Analyst
Gepubliceerd: 8 dagen geleden
Lead Finance / Analyst
We recruit financials for a phenomenally fast-growing scale-up in the health segment: Atida! Atida is led by an inspiring and international management.
We are looking for you, because you want to be part of a dynamic and international e-commerce company based in Amsterdam. You want to pioneer from day one and shape the future of the Finance team. You will have the opportunity to develop exponentially, both professionally as well as personally.
We are looking for independent professionals with a forward energy.
Are you able to build a team and excel together with them? (steep learning curve) Do you know the special dynamics that characterize e-commerce? Are you self-managing and an independent thinker?
We are building the financial department for a CFO with vision and are, therefore, recruiting:
Atida is Hebrew for 'future' and with decades of pharmacy experience and research, are setting a new course for a personalized approach to people's health and wellbeing. At Atida we are on a mission to help people make better decisions about their health and become the go-to place for personalized, honest and scientifically backed advice with great products to improve wellbeing.
For more information, please contact M. Hoogenboom by phone on 030-2849960 or send an email to
machteld.hoogenboom@bdo.nl
.
Interested?
Apply via the
application form
.
Agency calls are not appreciated.
Solliciteer nu